About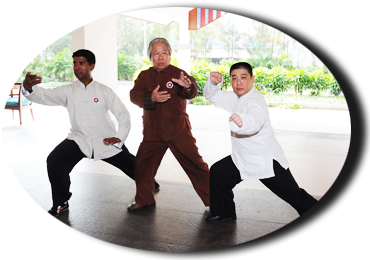 Tai Chi, the ancient Chinese martial art, is about graceful meditative and light, natural movements which relaxes and stimulates every part of the body. Tai Chi Chuan has got various meanings: Supreme Ultimate fist, Great life force, Cotton fist, Soft continuous fist… A moving meditation set in motion by the constant interplay of two vital energies: Yin, the passive and Yang, the active principle, it is especially valuable for its ability to strengthen and improve one's health.
With a history of over 5000 years, Tai Chi is an integral part of China's traditional cultural heritage and its origin dates back to the Ming Dynasty. Tai Chi, the highest form of martial arts is a combination of physical exercise, breathing techniques and meditation, Its slow, relaxed flowing movements of opening and closing forms, advance and retreat, attack and defence, channelises energy and the body's natural movements to attain a high degree of fitness, both mental and physical.
When you incorporate Tai Chi into your lifestyle, it exercises your body, cultivates your personality and refreshes your mind. Originally developed as martial art, Tai Chi looks like a slow graceful dance, but behind the deceptively simple movements is a wealth of Philosophy, Medicine and Science. Tai Chi is about balance and harmony.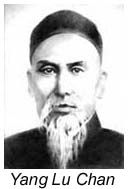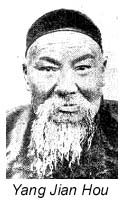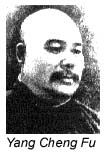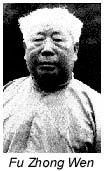 Yang Style is the most widely practiced form of Tai Chi in the World. Yang Lu Chan (1799-1872), also known as 'Yang the Invincible', was founder of the Yang Style.His art has been handed down over 170 years. Yang Cheng Fu (1883-1936),third generation of the Yang family one of China's great exponents, standardised the 85 movement form. His performance of the 85 postures was photographically recorded in the 1920s and is acknowledged as the Authentic Yang Style.
Yang Cheng Fu's grand nephew Fu Sheng Yuan, the fifth generation to receive the family Art, was National Tai Chi champion of China. He is also Chairman of the World Yong Nian Tai Chi Federation.Grandmaster Fu Sheng Yuan is the world's foremost authority of Yang Style Tai Chi, and has many followers throughout the world. In India he has a sincere and dedicated disciple, George Thomas.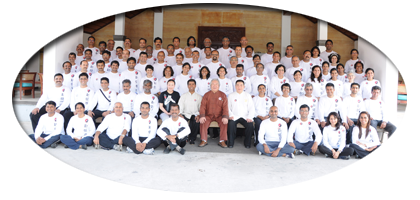 Group Photo – Tai chi Retreat 2010